When Gordon Browns Cheque Bounced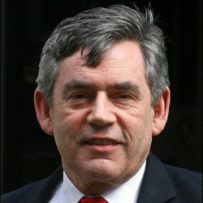 Yes – it's that time of year again when our minds turn to Christmas presents because despite the doom and gloom of the recession we still like to dig deep to give our loved one's a nice present on Christmas morning. It's no different for Gordon Brown of course, except he has to dig a little deeper than the rest of us. The banks will want some money to pay for their Christmas bonuses and the Army would like some more helicopters, the hospitals could always do with a little extra at Christmas, particularly if Jordan needs another boob job, and the police could always do with a few more festive speed cameras. Sorry Gordon – it's time to get the cheque book out again!
Hold on a minute though…maybe that's not such a good idea…
Yes, it's a little embarrassing, but then it won't be the first time our beloved PM has had one of his cheques bounced! And if you check on Twitter, FaceBook, and trawl the blogosphere you will find that news about our dear Gordon's bounced cheque is already winging its way around cyberspace – such is the power of social networking!
Bid for Gordon's bounced cheque
You can even make a bid for the original cheque and accompanying letter from the bank which is now for sale on eBay, which might make a great Christmas present for someone!
So before you start writing those big cheques Gordon it's best to check you've still got the funds in your account first. A bounced cheque from the PM might be bad news for the economy but isn't it reassuring to know that our wonderful banking institutions still have the balls to return a bad cheque regardless of who wrote it?
Know what? I reckon the banks should get a bonus for getting something right for a change…and for bringing us a little festive cheer!
Anyway, I can lend you a fiver Gordon if you're really stuck!
Have your say
Or maybe you would like to give Gordon some suggestions of your own by using the comments below…
Next Steps:
If you would like help with your social media policy development, or social media training for your staff and management teams on how to use social media effectively while protecting your brand and reputation, or would like to book Ian to speak at your next event then:
Call Ian on: 07979 593 970 or CLICK HERE>
Ian is a social media and IT Strategist, Broadcaster, and Keynote Speaker on IT Strategy, Social Media and Information Security. Connect with Ian on Google+