Training in London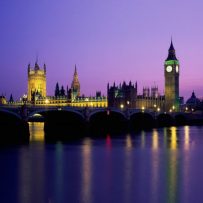 HR Social Media Strategy Training Course
In March Ian ran a social media  training session at The Law Society, Chancery Lane London where he gave a presentation to the London HR Symposium to help them better understand the impact that social media and changing workforce expectations are having on businesses, management and HR.
Using real-world examples Ian gave attendees insights into how some businesses are using social media responsibly, and the benefits that resulted from having a fully documented and well communicated social media strategy,  and he went on to examine the fall-out some businesses were having to deal with when social media is used inappropriately, or in an uncontrolled way.
Social media topics that were covered included:
How businesses were using social media to gain more fans and advocates while gaining revenue
How HR processes are impacted by these new ways of doing business
Highlighted the opportunities available from the use of social media tools
How potential risks to productivity and intellectual property leakage caused by social media can be avoided
How to develop a social media based HR strategy
What's needed in a watertight social media policy
How to develop an internet usage policy
An action plan to improve HR activities through the use of social media
The event was well attended with more than 40 businesses represented. Copies of the presentation were distributed to everyone, and follow up telephone support was given to all delegates.
Next Steps:
If you would like help with your social media policy development, or social media training for your staff and management teams on how to use social media effectively while protecting your brand and reputation, or would like to book Ian to speak at your next event then:
Call Ian on: 07979 593 970 or CLICK HERE>
Ian is a social media and IT Strategist, Broadcaster, and Keynote Speaker on IT Strategy, Social Media and Information Security. Connect with Ian on Google+