Social networking – An introduction for beginners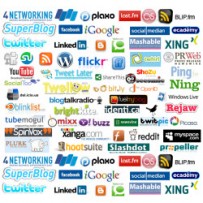 Unprecedented growth of Social Media
As I continue bringing Social Networking and Social Marketing to the masses through my seminars, I find many people are very confused or even intimidated by the sheer number of social network applications available for people to use these days, and the number continues to grow. When we made our "Introduction To Social Networking" training video earlier this year there were around 375 mainstream social networking type applications. It's now estimated (only 5 months later) to be in excess of 3000 applications and services!
Don't be confused by Social Networking
Many of the people I've met while presenting tell me that they find the whole Social Networking scene really daunting and offputting, and this can be true, especially if you're a newcomer and you want to get started quickly. Initially there are many things you need to think about and do, and altogether it can seem like a huge, tangled pile of spagetti making it  difficult to know where to begin. To help address this Mark Peters (of Star Radio fame) and I are in the process of putting together our Social Networking video training series. We decided to make it easier by breaking everything down into a series of small simple steps that were easy for anyone to follow.  So, if you're puzzled about whether you should be Tweeting or you're just wondering what all the fuss is about then you'll find this training video is especially for you.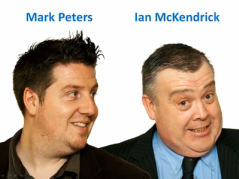 Sit back, relax and learn
Mark and I wanted to produce something that you could not only give to your Granny to get her to use Twitter or Facebook ,but would also appeal to the fully competent IT "SuperGeek" that doesn't get out enough, and could even be watched by people who know a little and wanted to learn a whole lot more. The video below is the result of our first module of 20 which will follow over the coming months – and it's totally FREE!
My advice to you all is "don't worry" and don't feel intimidated or put off. Go and make yourself a nice hot cup of tea /coffee, relax, hit the play button, sit back and enjoy!

Download the full version, and other Social Media training videos  HERE>>>
(includes iPhone/iPod/iTouch/MP3/MAC/PC versions + training notes)
Have your say
Whether you're a seasoned social media professional or a complete beginner to social networking, please use the comments below to share your feedback – Many thanks
Next Steps:
If you would like help with your social media policy development, or social media training for your staff and management teams on how to use social media effectively while protecting your brand and reputation, or would like to book Ian to speak at your next event then:
Call Ian on: 07979 593 970 or CLICK HERE>


Ian is a social media and IT Strategist, Broadcaster, and Keynote Speaker on IT Strategy, Social Media and Information Security. Connect with Ian on Google+