Why ALL businesses need to engage in social networks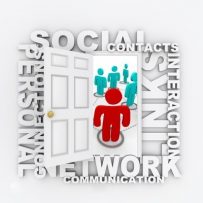 This guest article kindly submitted to me by Ann Hawkins who attended the recent Travelling Geeks visit to Cambridge where they discussed how small business and corporates are beginning to utilise social networking and social media to properly engage with their clients. Unfortunately I was unable to make that meeting, however I was lucky enough to meet the Travelling Geeks at the Fitzwilliam College in Cambridge the following day (picture below) where we discussed how corporates are gradually realising that social networking allows them to connect with their market in ways that have never been possible before. If you want to learn how it's done, and wish to have your business realise the true benefit that social networking will bring your organisation then I suggest you read on, there are some great lessons to be learned here…
At a recent meeting with some of the world experts in social media and business it became apparent from the number of examples quoted that businesses not engaged in social networks are missing out.
Every business owner has three choices:
You can try to ban your staff from using social networks in working hours but you can't control what they do in their own time. If your staff are not fully engaged with your business it will show.
You can ignore social networks but they won't ignore you. Customers are talking about you and if you're not there you won't know what they're saying.
You can mandate your staff to engage in their usual on-line networks and set up a tracking system that shows up every time your company is mentioned. (try using [blippr]Social Media Firehose[/blippr]). Train and reward your staff to respond appropriately and your customer service will soar through the roof.
There are hundreds of examples of companies using Twitter effectively, here are a few:
Travelling Geeks at the Fitzwilliam College in Cambridge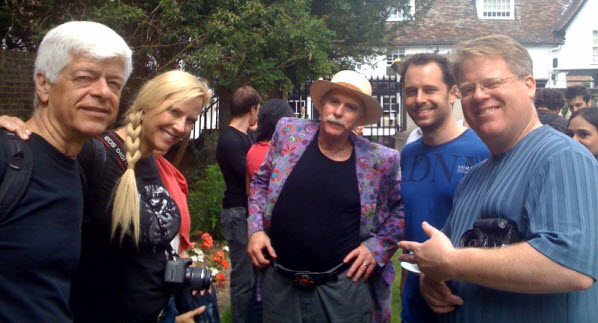 Jim ("call me Sky") Schuyler | Susan Bratton | Howard Rheingold | Robert Scoble
Have your say
What are your experiences of social media being used in your business? Please use the comments below to share your observations and feedback – Many thanks
Next Steps:
If you would like help with your social media policy development, or social media training for your staff and management teams on how to use social media effectively while protecting your brand and reputation, or would like to book Ian to speak at your next event then:
Call Ian on: 07979 593 970 or CLICK HERE>
Ian is a social media and IT Strategist, Broadcaster, and Keynote Speaker on IT Strategy, Social Media and Information Security. Connect with Ian on Google+