Creating PowerPoint Presentations That Win New Business
PowerPoint Presentations; We've all seen them, some of us fear them, they've even been known to fill a few of us with dread!
When someone mentions that they are bringing along their PowerPoint to show us we sometimes can't help but shudder at the thought of having to sit through a multitude of bland, boring slides all crammed to the brim with mind numbing facts and figures.
Have you ever wondered if that's what's going through the minds of your prospects as you jump into your car, clutching your laptop bag which you have just uploaded with your latest and greatest PowerPoint presentation?
Here are a few tips you may want to consider if you want to create compelling PowerPoint presentations that will engage and inspire your audience, and help you to close more deals. I also share several ideas on how you could  use social media and the Internet to ensure your presentations reach more people and improve your Google rankings.
Friendly Note:
I'm looking for a full time role as Head of Social Media and Communities. Is there any chance you could help me please? – Many thanks! 🙂
Click here to find out more >
Before you begin – Create a story board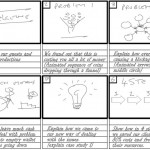 Every one likes a story, and each one has a beginning, a middle, and an end – As should your slide show. When preparing your PowerPoint slides, approach the task as if you were preparing to shoot a film. CLICK HERE> to download my PowerPoint Storyboard template, print it out, grab yourself a pencil and sketch out a storyboard that describes the journey that you will be taking your audience on. Roughing out your story in this linear fashion, and sketching the images by hand will invariably fuel your creative side and inspire you choose the most appropriate graphics, words and anecdotes to get your messages across in the most memorable way.
Don't say it with text – Say it with pictures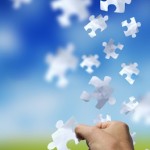 A picture says a thousand words, so see if you can get away without using any text at all in your slides. Most stock photo sites have fairly extensive search capabilities. Try typing in a few abstract phrases about what you are saying with each slide and see what comes up, you may well find the perfect image that supports exactly what you have to say which will have a far greater impact than any words can say. Let the picture do the talking for you, and use it as your own personal cue card to remind yourself of what you need to say to emphasise the message you're communicating.
If it's complex – Build it up step by step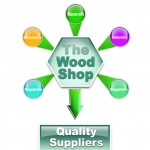 If you have complicated processes, or a complex way of thinking to get across then build it up one image at a time, using complimentary, simple animations. Make sure the audience understands where you are in each step of the sequence before introducing a new element. That way you will keep your audiences focus and attention, and it will also help you to clarify the message you are conveying. This technique works really well when presenting graphical data, particularly when overlaying data for comparison. If all the data is on the screen at once the audience are concentrating on working out what they are looking at, rather than listening to you and absorbing your message. Your slides should support and reinforce what you are saying, and not dominate or distract your audience from your presentation. Watch this example HERE>>>
Pace your delivery – Use light and shade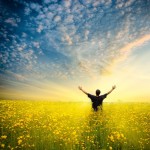 Watching someone delivering a PowerPoint at a million miles an hour, at the top of their voice, with the same intensity of passion throughout the entire presentation will simply wear you out. All you will remember is the speakers speed and intensity of their delivery rather than the message. Similarly, watching someone present using a gentle, timid monotone from beginning to end will soon send you to sleep! Just as we appreciate, when listening to a good piece of music, or when watching a well edited film, light and shade keeps your attention and helps to deliver the message. Your presentation will be far more memorable, it will engage the audience more, it allows your audience to relax and enjoy the journey that you are taking them on, and grab their attention when it needs to be grabbed.
Define clear calls to action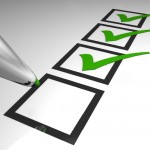 Do not to ask too much of your audience during your presentation, ideally you should never have more than three calls to action in your entire slide-show. When delivering your call to action build it up gradually so that when it appears on the screen it has the maximum impact. Use silence to let it sink in, pause for a moment when it appears, and carefully watch your audience to make sure everyone has seen it. Reinforce your call to action by reminding the audience that they are welcome to take notes. If the only notes and follow ups that your audience make just happen to be your carefully crafted calls to action then you can expect a high conversion rate from your presentation.
It's not a sales pitch – Really it isn't!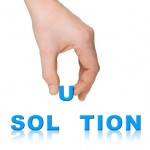 Never commit the cardinal sin of ramming your business down your audiences throat. No-one likes sitting through the adverts while watching TV so don't try to sell to your audience with blatant adverts about how good you think you, or your products are. The best sales presentations work well because they demonstrate just how the product or service has helped someone, and the trick is to create the desire in your audience to want the same solution, or peace of mind for themselves. The key is to find out what pain your audience suffers before hand, and use your presentation to demonstrate how your customers, who used to suffer the same pain as them, now have complete peace of mind since using your products or services. This approach will create the desire for those your audience to be just like them, and they will be far more susceptible to your proposition as a result.
It's not about you – it's about them- about how they benefit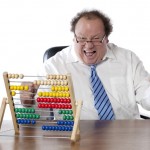 No-one is interested whatsoever that your business was established in 1879, or that you have a widget machine that is far superior to your competitors widget machine. People want to know what you, or your product or service can do for them. They want to see examples of how easily, quickly, or cost effectively you have helped their peers (or their competitors) out of the same hole they find themselves in. People value personal recommendations or practical examples far more highly when making their buying decisions, and they will not be based on the fact that you've just bought yourself a brand new fleet of vans! Of course, if there is information that is critical to impart to gain the confidence of your audience, leave it towards the end of your deck where it will have more impact. This will help you to tick the boxes that they need ticking, right at the very moment you need to gain their commitment and to progress onto the next stage, or close the deal.
Record it – Put it on the Internet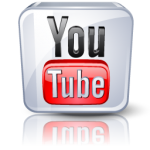 Once you've composed your presentation it won't be seen by many people while it's on your hard disk or memory stick. It could be seen by thousands if you upload it to the Internet, even while you sleep! There is plenty of free software on the Internet that allows you to capture your monitor display while you record your voice talking through the slides. Even professional screen recording software like Camtasia Studio, Adobe Captivate, or Adobe eLearning Suite2 cost only a few hundred pounds, which would enable you to create Screen Casts and rich eLearning content that you can post on YouTube, and even promote through your social networking marketing activities. This strategy has the potential to bring you many thousands of pounds worth of new revenue, so it would be a false economy to ignore this as an option.
Get onto page one of Google – Be seen as the expert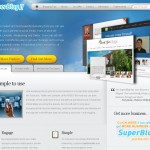 When you have access to simple tools like this you will be able to easily produce content on the fly and post it to your blog,  and it can become a core element of your social media marketing strategy. Using PowerPoint to create simple walk-through's, capturing these and posting them as videos on YouTube, and then as articles on your Blog will soon elevate you as the expert in your field. If you produce content that is helpful then people will bookmark you, and your site will become the one that everyone turns to when they need the information you provide. Gathering valuable back-links like this will allow you to reap the rewards of excellent search engine rankings, and could even get you listed on page one of some of the worlds top search engines like Google. The cost of managing the blog side, the hosting, the integration with YouTube, and all of the magical "SEO webmastery" that goes with it is quite reasonable these days, especially if you get one of our new SuperBlog II's.  These new SuperBlogs are now making it so much easier for everyone to get started because everything has been set up for you and you're good to go, and they even come complete with free set of simple to follow on-line video tutorials as well!
Online demonstrations – Perfect deal closers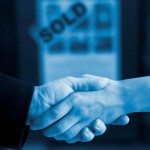 Have you ever thought about creating and recording your presentations to use as on-line product or service demonstrations? Make them as punchy as possible by keeping them short, no more than 2 or 3 minutes long at the most. The fact you have slick looking on-line training collateral to better serve your customers needs can create a hugely positive impression on them about your business.  These can be perfect to point your customers to while they are on the phone with you, as not only can you can use them to help them with their enquiries, or answer their questions, but they can even be used to close deals with them while they are on the phone with you.
Get professional help – It pays dividends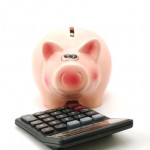 A cheap, amateur looking  presentation has the potential to kill your business with a single viewing so you should never leave this to chance. To succeed in today's competitive marketplace you have to outshine your competition like a beacon, you must be looking at your very best and leave no causes for doubt. I help businesses and individuals create professional quality, and highly persuasive presentations, More Here> I also help organisations of all sizes grasp social media by the horns and help them to formulate business winning social media marketing strategies, which can be  backed up with all the policies and procedures necessary to protect even the most heavily regulated bodies. To make sure you're going along the right track we offer a free consultation.  Phone or email us at 01279 755 555 or customer.care@superblog.biz, or visit us by appointment at our Bishop's Stortford office.
Have your say
What has been your experience with PowerPoint?
If you have any ideas or feedback that you'd like to tell us about then please share them using the comments below
Next Steps:
If you would like help with your PowerPoint presentation, your social media strategy, social media policy development, or social media training for your staff and management teams on how to use social media effectively while protecting your brand and reputation, or would like to book Ian to speak at your next event then:
Call Ian on: 07979 593 970 or CLICK HERE>
Ian is a social media and IT Strategist, Broadcaster, and Keynote Speaker on IT Strategy, Social Media and Information Security. Connect with Ian on Google+