Protecting Your Privacy When Uploading Photos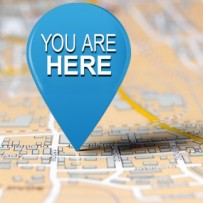 The problem with photo image meta data
Today's smart phones and digital cameras store information about the photograph, hidden inside the digital images.
In addition to the images technical properties such as dimensions and bit depth, cameras can write more personally identifiable information such camera serial numbers, the date and time the photos were taken and so on.
In fact some images even store information such as the photographers address or the GPS location of where the image was taken.
Metadata
How to read the meta data that's been stored in a photo
On a Windows system you can view your photos meta information in the "Details" tab of the "Properties" menu.
By removing the meta information before uploading your photo you can help to protect your privacy. The tools I am going to show you do not alter the quality of your photos, but help you to remove information that you do not inadvertently wish to share.
If you are planning to share your personal photos over email or on a public website, such as a blog, or maybe on other social networks such as Facebook, Twitter, Google+, LinkedIn, Flickr or Instagram etc. then it may sometimes make sense to remove the camera data, and in particular the GPS location information from the images before putting them online for everyone to see.
Your organisation must protect your contributors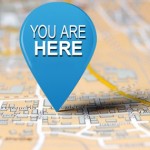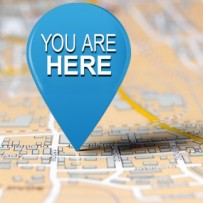 If you run a business (or an organisation such as a charity, school, club or a magazine for example) where your customers, fans or followers contribute free photographs for you to publish on any of your sites or social networks then you should be protecting their personal information by making sure you remove any image metadata from the images before you upload them. A good example of this would be a school, or club where parents contribute photographs of a birthday party, or an event that took place at a pupils home etc. Your Social Media Policy or Privacy Policy should have references to how you manage this. You will also need to check old photographs and even vintage photographs because even though the devices used to take these photographs probably didn't have the capability of recording image metadata, the software they used to replicate the images digitally may have added metadata tags which need to be removed.
I have listed below a selection of applications that can help you remove this data, together with some simple to follow instructions.
Metadata quickFix application
There is a free Windows utility called QuickFix which can help you with this.
Just simply drag and drop the photos into the QuickFix window and click the Clean Metadata button to remove all of the identifiable information from the photos. The application  creates a new copy of the image and will not overwrite your original photographs. QuickFix will not only delete the EXIF data and the GPS location information from your photographs but also the IPTC and XMP tags which may have been added by your photo editing application.
Microsoft Pro Photo Tools
Microsoft also offers a free utility called Microsoft Pro Photo Tools 2 that you may use to edit as well as delete common metadata from digital photographs including the GPS location should you wish.
Using Windows Explorer
Here is an an alternative way to remove EXIF Information (if  all the photographs are in one folder) Believe it or not you can easily remove the EXIF data from one or more of these photographs using Windows Explorer itself without requiring any additional software.
All you need to do is to select all of the image files, then right click your selection and choose "Properties" Now click the "Details" tab and click on the "Remove Properties and Personal Information" link. The next screen will give you an option to remove the various metadata that is embedded inside the pictures. Watch the following video to see how simply this can be done.
[youtube=http://www.youtube.com/watch?v=6cUF2Tk2b_g&w=550]
.
Have your say
If you have any tips (or stories to share where meta-data has caused an issue) the please let us know in the comments below. Thank you
Next Steps:
If you would like help with your social media strategy, social media policy development, training on managing photograph metadata and privacy for your staff and management teams, teach your staff how to use social media effectively while protecting your brand and reputation, or would like to book Ian to speak at your next event then:
Call Ian on: 07979 593 970 or CLICK HERE>
Ian is a social media and IT Strategist, Broadcaster, and Keynote Speaker on IT Strategy, Social Media and Information Security. Connect with Ian on Google+