How to remove your face from Google Shared Endorsement ads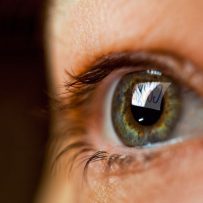 Some Google users are not entirely happy that Google is planning to use their faces to endorse products and services in online advertisements. In fact some of them have even gone so far as to make a formal protest by replacing their Google photo with one of Executive Chairman Eric Schmidt.
This is in response to Google's recent announcement to use their user's profile pictures, names, photos and product reviews harvested from Google+ and plug these into advertisements as endorsements.
Google has called the planned advertisements Shared Endorsements and Google has announced that on on 11th November  a new Terms of Service will go live which explains that it is intending to use content in this way.
Endorsement Ads
On top of our images Google is intending to display reviews of products, shops and restaurants, as well as other content such as product reviews or songs  bought on the Google Play store, when our friends and connections search on Google. Click the image below to see how Google's Shared Endorsement ads will look like.
Shared Endorsement Scheme Opt-Out
Google is offering its users a way to opt out of advertising endorsements, and that will in all likelihood sidestep the legal issues that Facebook ran into over their similar advertising scheme called Sponsored Stories.
For its part, Facebook paid out $20 million in August 2013, which followed a $10 million charity payment in June 2012 over the way it used "social" ads.
How to opt out of Google's Shared Endorsements:
Sign into your Google account. If you're in the process of setting up an account, finish that first, then come back.
Go to the Shared Endorsements setting page. If you're not already a Google+ user, you will be asked to upgrade your account.
Toward the bottom, you'll see a checkbox that says "Based on my activity, Google may show my name and profile photo in shared endorsements that appear in ads."
Uncheck it and click Save to opt out of the new program.
Click "Continue" in the "Are You Sure" conformation box – and you're done.

Ian is a social media and IT Strategist, Broadcaster, and Keynote Speaker on IT Strategy, Social Media and Information Security. Connect with Ian on Google+